Orthopaedic seat cushion with washable cover
Description
Seat wedge posture cushion KLO-Z is designed for reducing the lower back pain in sitting position and improving the good posture.
Sitting with the legs at 90° or less to the body causes the pain of sacroiliac and hips joints. This is relieved by moving the pelvis backward. This in turn flattens out the natural curve of the lumbar spine, putting increased pressure on the lumbar disks. In this case, seat wedge can help to reduce this problem by encouraging a more open angle between body and upper leg.
Seat wedle posture cushion KLO-Z may be used in 3 ways: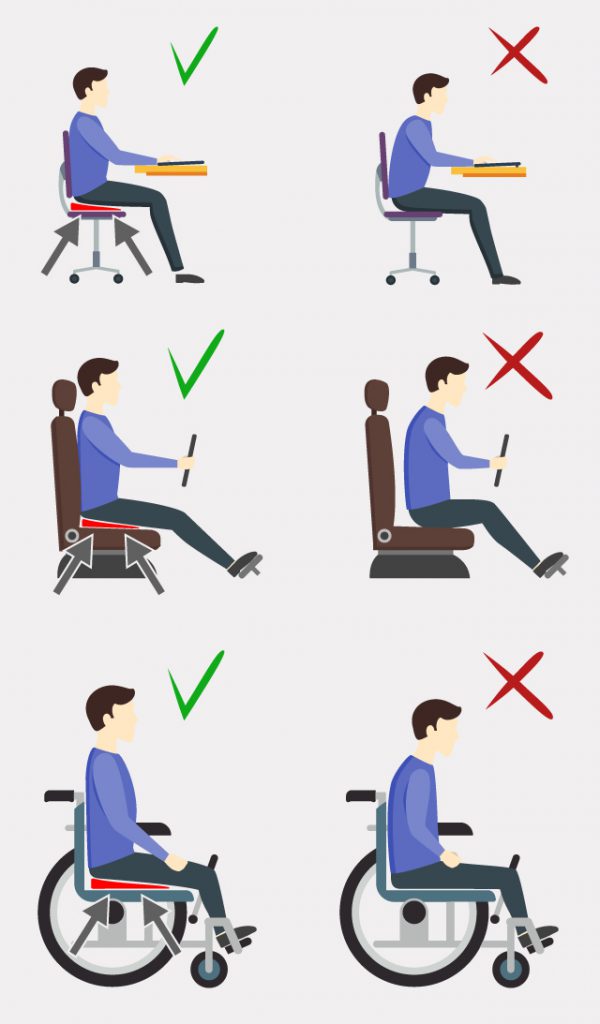 Using on the chair, reduces the spinal pain in office workers and students being in the sitting position.
In the car, the wedge maintains the good posture of the spine and reduces the risk of weakening of back muscles and lower back pain.
Due to waterproof cover, we highly recommend to use our seat wedge wheelchair. It improves the good posture and pressure distribution for anti bedsore treatment. Also, it allows to maintain the hygiene of the user.
The wedge is made of waterproof cover and due to this fact, it may be used by people suffering from incontinence and in places where keeping the high hygiene is required.
Inside, we added the layer of knitted spacer fabric 3D.
Knitted spacer fabric is an innovative product that provides high air permeability and minimal water and moisture absorption. This fabric minimizes the development of mites and bacteria.
Adventages of knitted 3D spacer fabric:
Lightweight,
Hypoallergenic,
Natural protection against mold,
The antibacterial properties,
Breathable,
Easy to clean,
Easy decontamination,
Wide range of hardness and elasticity,
Easy to recycle,
Very durable,
Resistant to crushing.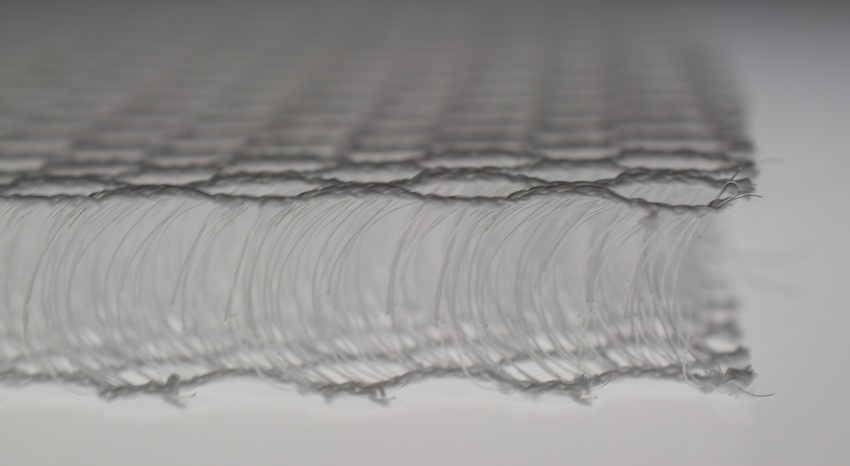 On the bottom we used anti slipping fabric, which improves the comfort of using.
What is more, our seat wedge KLO-Z is equipped with convenient carrying handle, which allows to bring it to the office, car or home.
Purpose of use
Long-term sitting position (office, car)
Lumbosacral syndrome (L-S)
Painful tail bone region
Discopathy
Available sizes
Width
Length
Height
43 cm
(16,9″)
42 cm
(16,5″)
8.5 cm
(3,3″)
43 cm
(16,9″)
42 cm
(16,5″)
2.5 cm
(1″)
ATTENTION! You can purchase an additional pillow cover!
Downloads