Thermoactive lumbar pillow
Description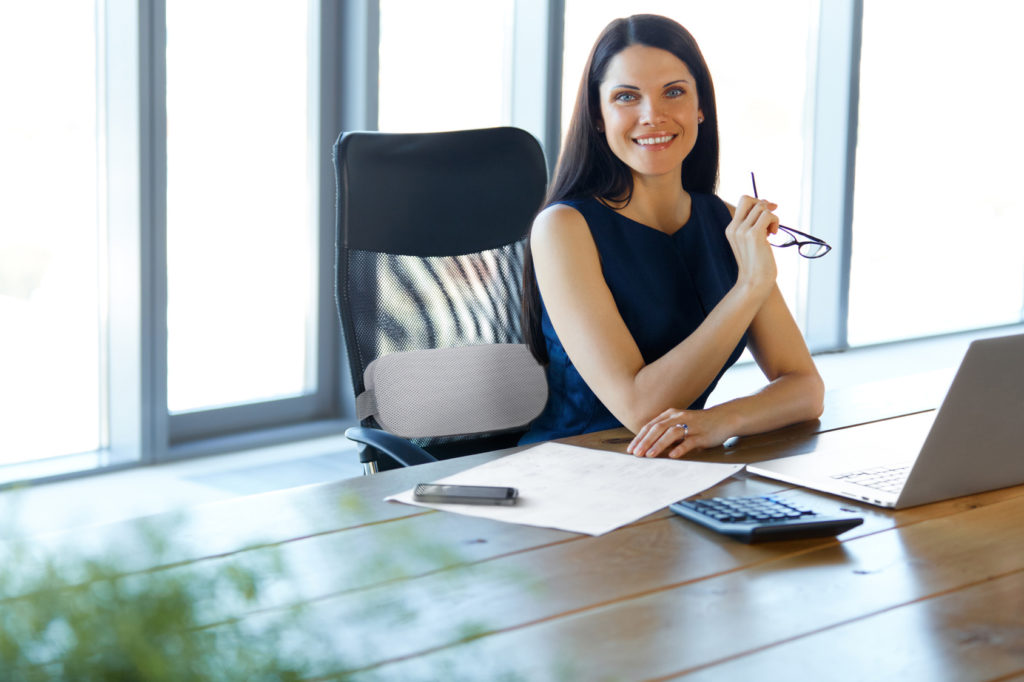 The correct posture is mainly conditioned by the lifestyle we lead. Each morning we start a day with getting to our workplace. No matter if we drive a car or travel by a public transport, we usually sit in a car or a bus. Then, the better part of the day we sit in the office providing our spine long hours spending in incorrect position.
Even 90% of adults suffer from back pain!
Nowadays, the major part of people suffering from spine pain is the group of drivers and office workers. The human body is not adapted to spending long hours without any movement. The sitting position is featured with the limitation of movement and different position of limbs than while walking. The most exposed to any injuries part of the spine is lumbar spine.
While sitting, the spine overloading is 40-90% higher than in standing position!!
For people, who are forced to spend long hours in a sitting position, we designed a special thermoactive back rest PA-VM-08 that guarantees a correct position while sitting and disburden the lumbar spine.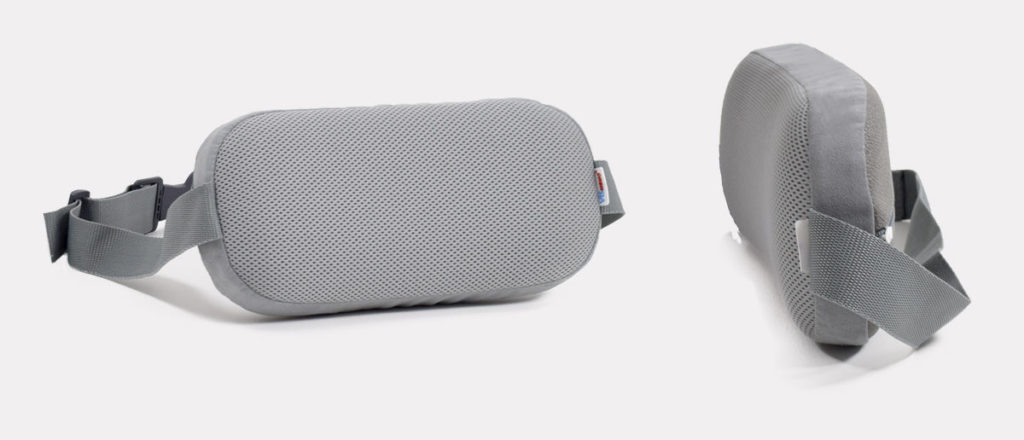 The form of the pillow is the anatomic shape of spine, so it provides a perfect support for your back while sitting. PA-VM-08 is the perfect pillow that fill the space between the backrest (of the car seat or of the chair office) and the body.
vide you 100% of comfort, the external part of the product is covered with a special anti-skidding material, that prevents from the migration of the pillow. The inside of PA-VM-08 is filled with memory foam VisMEMO that fits perfectly to lumbar part of the spine and is a great support.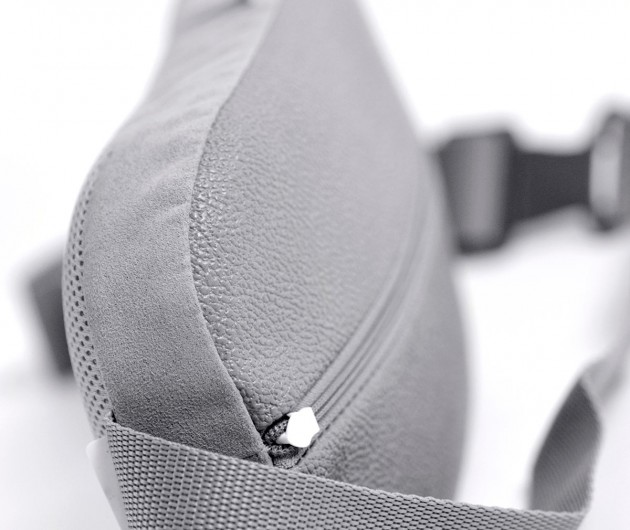 Thanks to the ideal fitting to the anatomic shape of your spine, thermoactive lumbar pillow VisMEMO supports and relieve your spine perfectly.
Lumbar pillow PA-VM-08 works in two steps:
1. First step – it adjusts to pressure which is put by patient's body. It is first as well as introductory level of adjustment. In case of ordinary polyurethane foams, it is both first and last level.
2. Second step – it is not immediate but it is spread over time. Our pillow additionally softens due to patient's body warmth. This effect is not the same on the whole surface where body has contact with back rest. For this reason foam softens first and foremost in the hottest places – 'red points' where body pressure on a pillow is still too strong.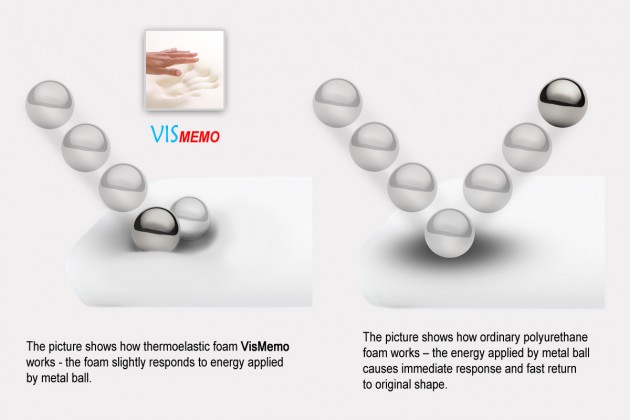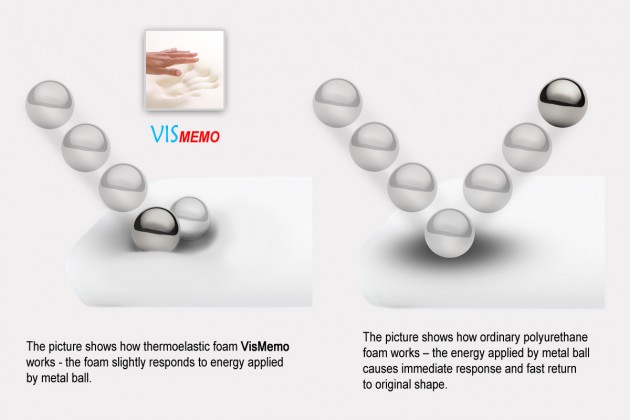 To maintain hygiene, the cover of PA-VM-08 was equipped with a zip. Thanks to that, you can easily put the cover off and wash. Due to using of 3D fabric, the cover of the pillow is breathable and a patient's skin is ventilated. That is why, even using PA-VM-08 for a long time, will not result in any skin irritations.
Additionally, PA-VM-08 is equipped with a circumferential strap with a special buckles. Thanks to such a construction, you can easily set it on your car seat or office chair. The zip that is the part of the cushion, is sewed in a special way, so that there would be no risk of damage of seat cover.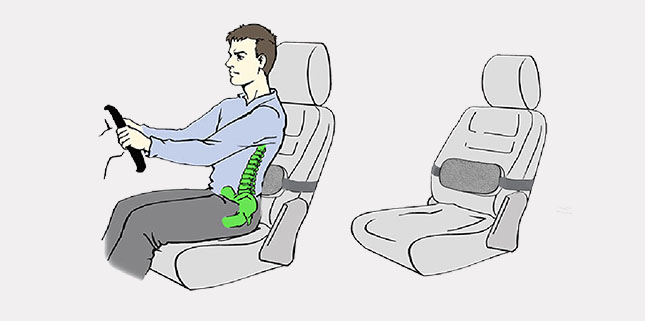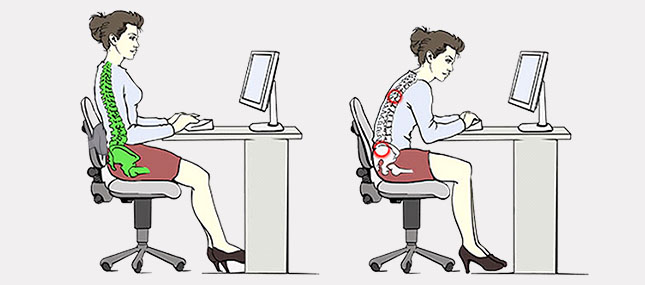 Lumbar pillow PA-VM-08 brings relief to both drivers, as well as office workers imposing a correct posture while sitting.
If you spend long hours in a sitting position and you can feel pain of your spine, try our thermoactive lumbar pillow PA-VM-08!
We can ensure you that you will never want to stop using it!
Purpose of use
Long-term sitting position (office, car)
"Round back" (kyphotic spine)
Flat back
Stressed spine
Discopathy (slipped disc)
Available sizes
Height
Width
15 cm
(5,9″)
30 cm
(11,8″)
Downloads