PRESSURE RELIEF MATTRESS ANTI BEDSORE MULTIBLOCK IN WASHABLE COTTON COVER
Description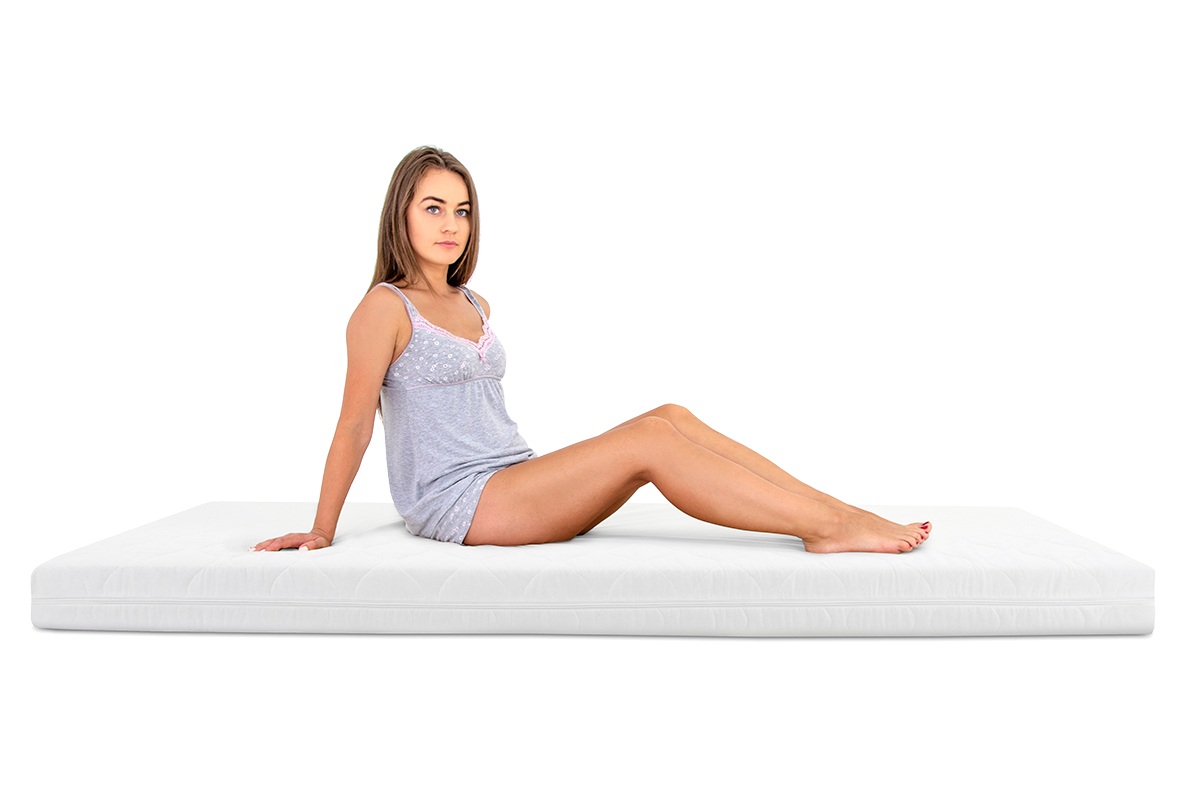 Anti-bedsores Mattress MULTIBLOCK MP-MB-Z/B was developed in order to prevent pressure ulcers, commonly called bed sores or pressure sores by dispersing pressure away from bone protrusions.
The incised blocks work individually offering the perfect adaptation to every contour of the body, evenly distributes weight and pressure over a wide area, thus lessening the risk of decubitus ulcers. The multiblock system helps to eliminate pressure points, provides comfort to the patient during sleep or lying down position. The mattress is healthy for spine, joints, improves blood circulation and general patient mood.
The Cotton Cover of mattress allows light ventilation of the patient body.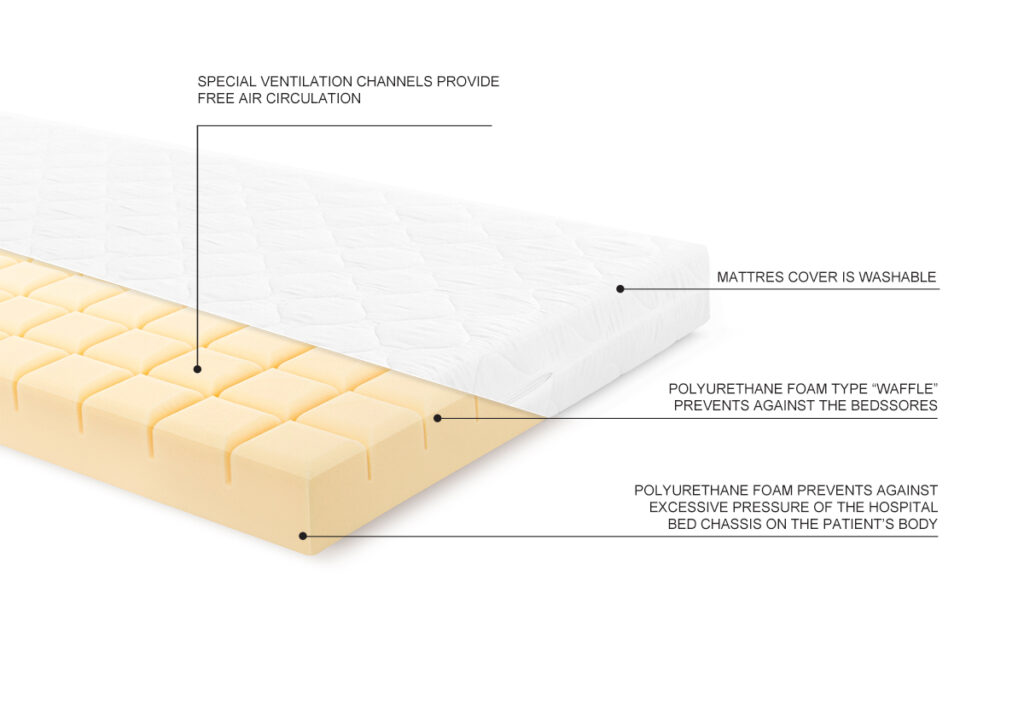 Cover made of MICROcomfort.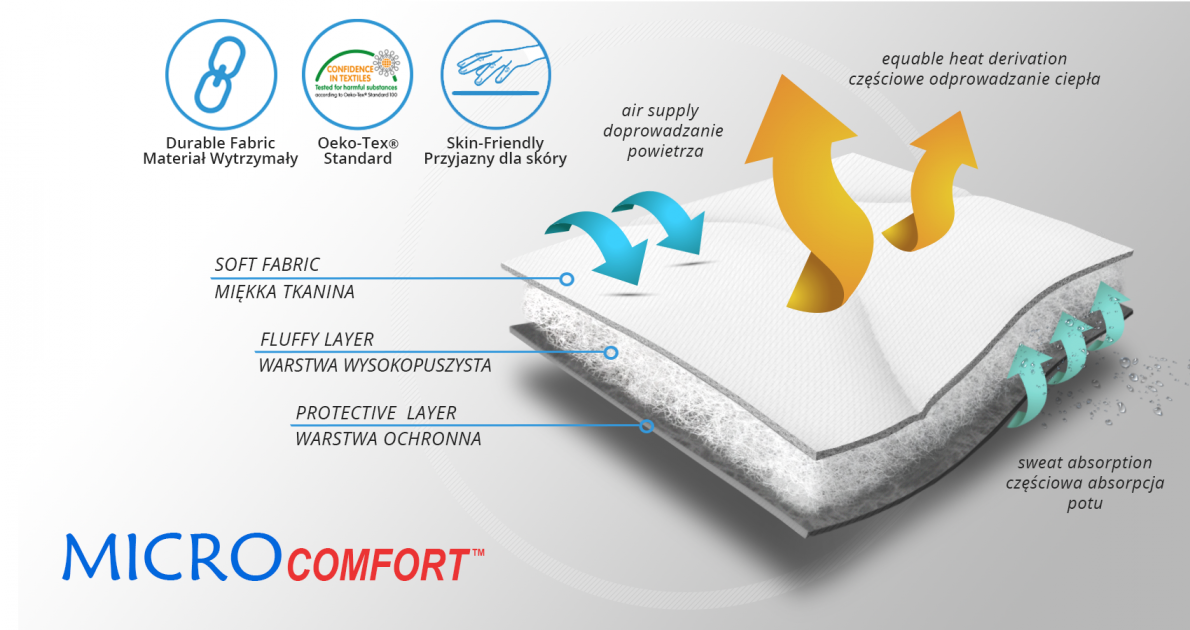 MICROcomfort™ - everyone knows microfiber very well - the raw material, widely used in recent years, breaks popularity records in many areas. Microfiber is a kind of very thin polyester and polyamide fibers. It is produced with the support of modern technologies that enable obtaining extremely thin synthetic fibers. The low linear density of microfiber makes it soft and delicate, and thanks to the use of synthetic fibers, it does not cause allergies and irritations. Thanks to the micro-holes, it allows for air migration, ensuring full comfort while sleeping. That is why, it can be used both in summer, when the nights are much warmer, and during frosty winter evenings. In addition, microfiber perfectly wicks away moisture and has thermoregulation properties, which significantly affects the comfort of use. Therefore, we decided to use it to manufacture our products. In addition, due to the very elastic fibers, microfiber is an extremely resistant to damages. During washing and ironing, the fabric does not stretch or tear, so buying a microfiber product is an investment for years!
Sizes
Standard size of mattress:
200 x 90 x 10 cm (78,7″ x 35,4″ x 3,9″)
200 x 90 x 12 cm (78,7″ x 35,4″ x 4,7″)
200 x 90 x 15 cm (78,7″ x 35,4″ x 5,9″)
Weight limit: 130kg
Gallery
Downloads