TRAVEL NECK CUSHION
Description
Our travel cushion consists of thermoactive foam and terry cover. The cover is fastened with zipper what allows to remove cushion comfortably.
Thermoactive foam works in two ways:
1. Memory foam contour pillow helps keep the neck and head in neutral positioning alignment with the spine.
2. Heat-sensitive pillow softens in reaction to the body heat reducing the pressure and conforming to provide customized comfort and support during the rest and sleep. The additional softness in red hot points allows reducing of the tension in the neck during sleep.
Neck pillow relieve the cervical pain connected with excessive muscle tension. Neck and hands stiffness cause painful syndromes. Correct head position during sleep relieve cervical spine dysfunctions, allows to deep breath and prevents against snoring.
Our travel cushion is small, light and elastic so you can hide it in every king of baggage. With our pillow you can protect your spine even in the travel!
Case made of VelvetCotton material.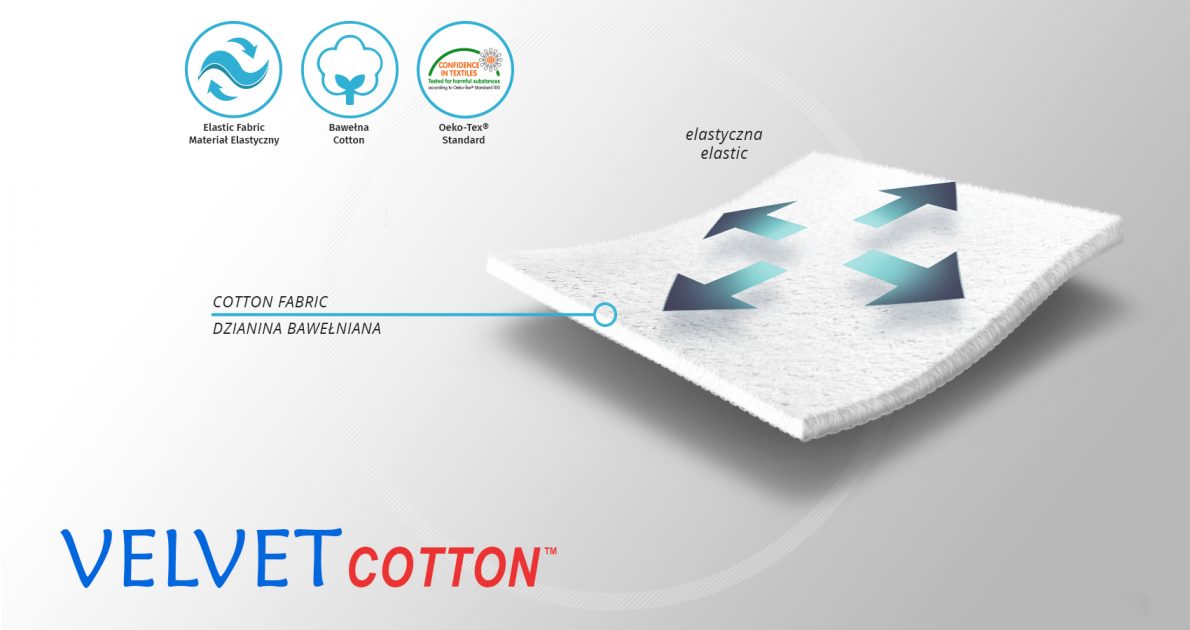 VelvetCotton™ is a skin-friendly material based primarily on pure cotton. The material is the basis for many medical accessories, such as orthopedic pillows, which make them comfortable and completely safe for the patient. VelvetCotton™ is also used in some products from our collection for children, because we are aware that the skin of young patients requires special protection. This knitwear is an excellent alternative to ordinary polyester fabrics available on the market. VelvetCotton™ is characterized by softness, fluffiness and high flexibility, which makes the product highly comfortable to use. The natural composition of the knitted fabric is responsible for maintaining the proper skin climate and for the effective wicking sweat away. VelvetCotton™ has the Oeko-Tex Standard 100 certificate, which confirms its safety for the skin. The material can be cleaned many times without the risk of losing flexibility, and its structure guarantees high durability and resistance.
Available sizes
| Width | Length | Height |
| --- | --- | --- |
| 20 cm | 28 cm | 10 cm |
ATTENTION! You can purchase an additional pillow cover!
Downloads