Description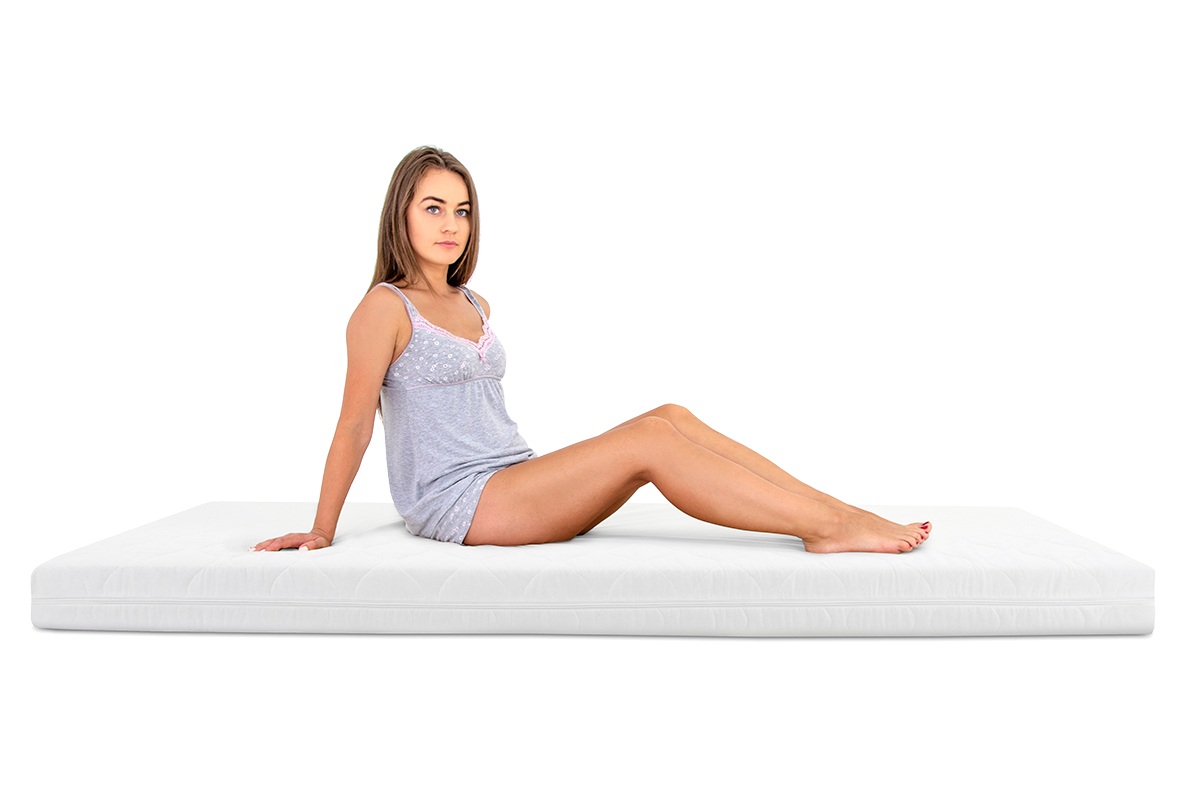 Rounded points of mattress minimalizes its contact with patient's skin. The device is suitable for every kind of beds. Special air chambers provide neutral climate and drain the warm air out of the mattress and prevent against the sweating. The mattress is composed of cells what prevent against the bedsores precisely.
The device provides excellent prevention against the decubitus in long-term lying or immobilized patients as an result of e.g. stroke or haemorrhage.
Cover made of MICROcomfort.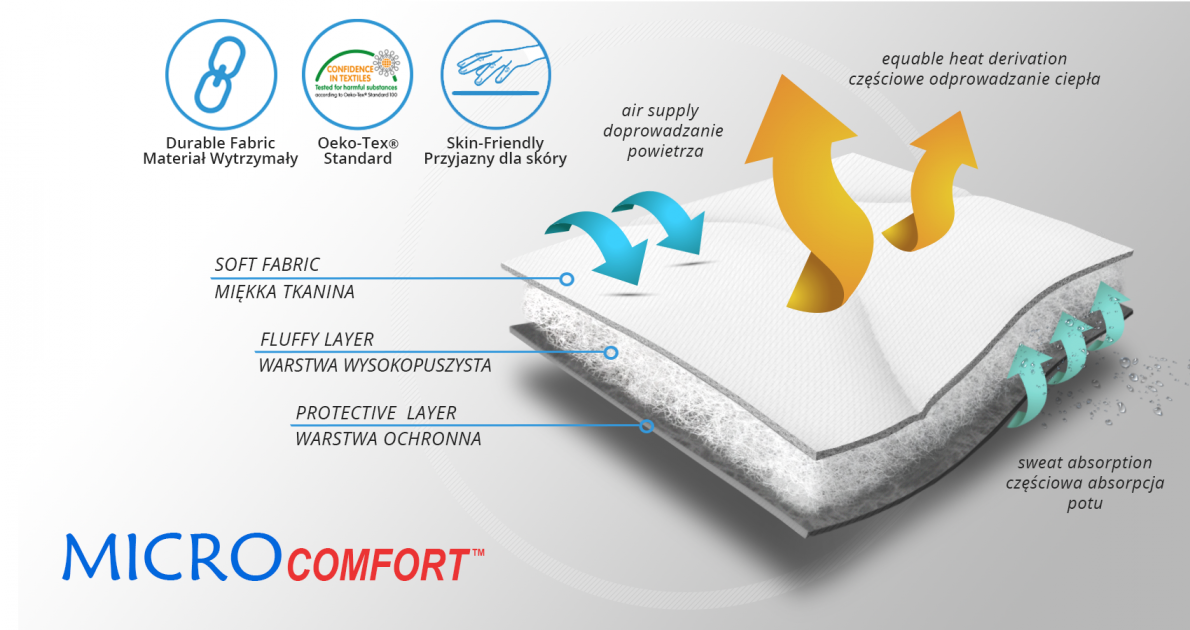 MICROcomfort™ - everyone knows microfiber very well - the raw material, widely used in recent years, breaks popularity records in many areas. Microfiber is a kind of very thin polyester and polyamide fibers. It is produced with the support of modern technologies that enable obtaining extremely thin synthetic fibers. The low linear density of microfiber makes it soft and delicate, and thanks to the use of synthetic fibers, it does not cause allergies and irritations. Thanks to the micro-holes, it allows for air migration, ensuring full comfort while sleeping. That is why, it can be used both in summer, when the nights are much warmer, and during frosty winter evenings. In addition, microfiber perfectly wicks away moisture and has thermoregulation properties, which significantly affects the comfort of use. Therefore, we decided to use it to manufacture our products. In addition, due to the very elastic fibers, microfiber is an extremely resistant to damages. During washing and ironing, the fabric does not stretch or tear, so buying a microfiber product is an investment for years!
OUR ANTI BEDSORE MATTRESS:
is anatomic-shaped
reduces the pressure in the underbelly body's points
improves the blood circulation
improves the patient's comfort and stabilization
high density foam prevents the mattress against the deformation
the mattress holds washable cover what increases hygiene
is compatible with standard and hospital beds
Purpose of use
Anti-bedsore mattress is created for long-term lying patients after:
neurological conditions (stroke, haemorrhage)
orthopaedic conditions (difficult fractures)
innate defects (cerebral palsy)
Also, it should be applied as an reliable anti decubitus prophylaxis in hospitals, nursig home cares, seniors centres etc.
Gallery
Downloads