POSITIONING WHEELCHAIR CUSHION
Description
The medial thigh separator supports to the greater trochanter area. The cushion provides pelvic, lateral and medial thigh supports to provide optimal positioning and promotes proper leg alignment.
Also, coccyx and sitting bones area is unloaded for relief and optimum comfort.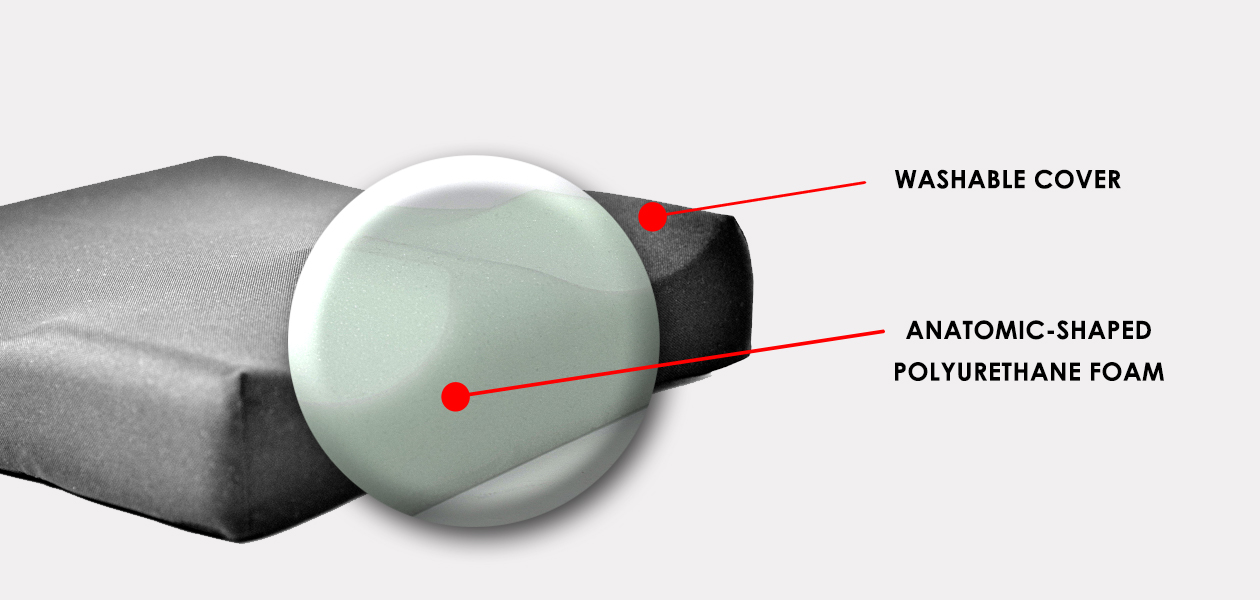 Jej anatomiczny kształt zapewnia właściwy komfort w trakcie siedzenia oraz wspomaga prawidłową postawę ciała.
Our positioning cushion PP-FF-03/Z is highly recommended for people who use wheelchairs.
The cover is made of washable material and it's removable to maintain adequate hygiene.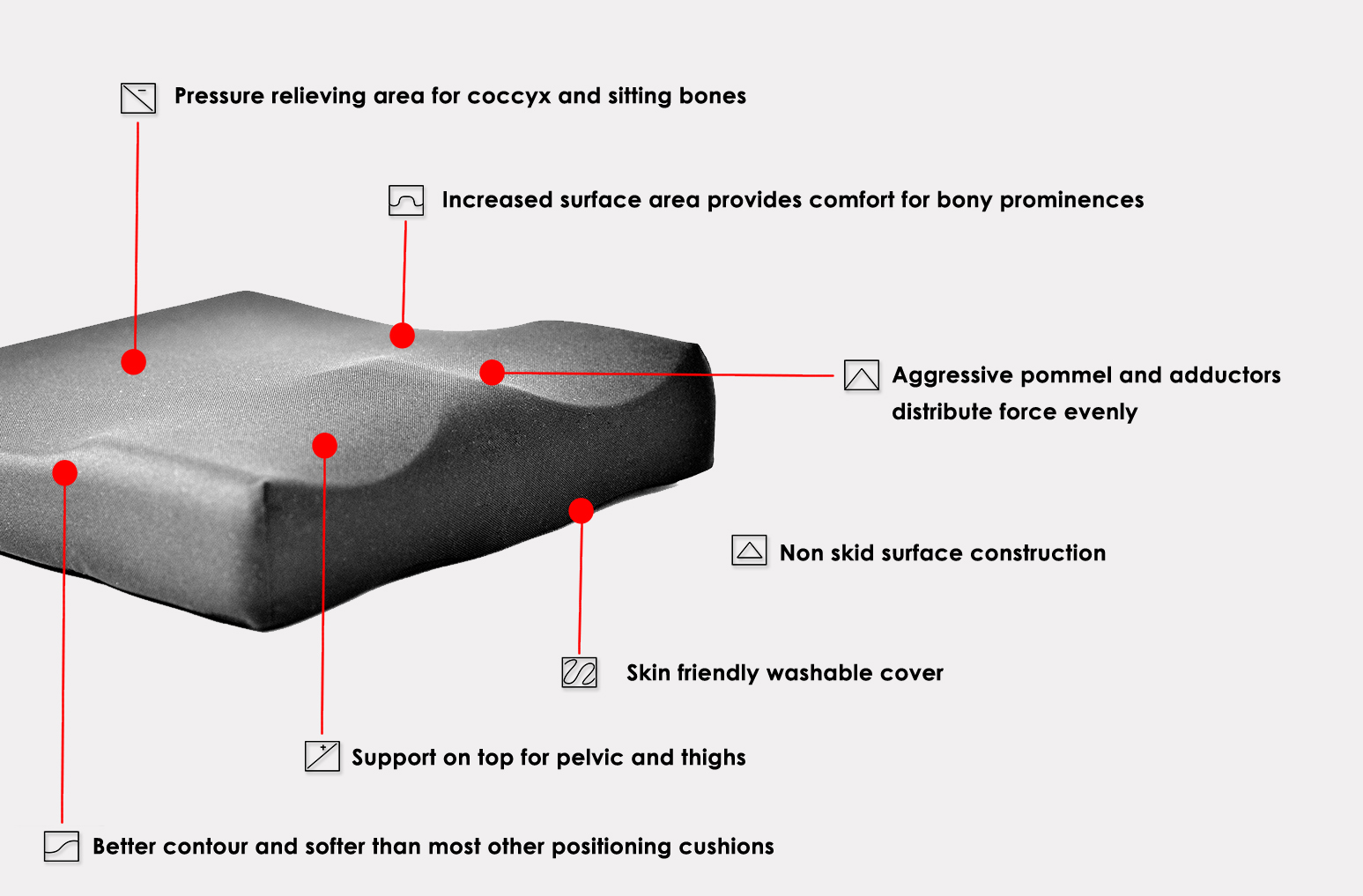 Available sizes
| Width | Length | Height |
| --- | --- | --- |
| 40 cm | 40 cm | 5,2 cm |
Downloads